A first look at the changes to the Party and Friends features in the upcoming March update for Xbox One. more ...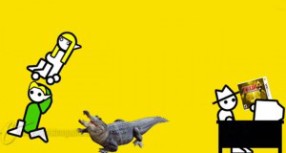 Nintendo's 17th installment of the Zelda saga gets the Yahtzee treatment. more ...
Check out alphas gameplay of Blizzard's upcoming multiplayer online battle arena game. more ...
Need help racking up a top score on the PlayStation 4 side-scroller? more ...