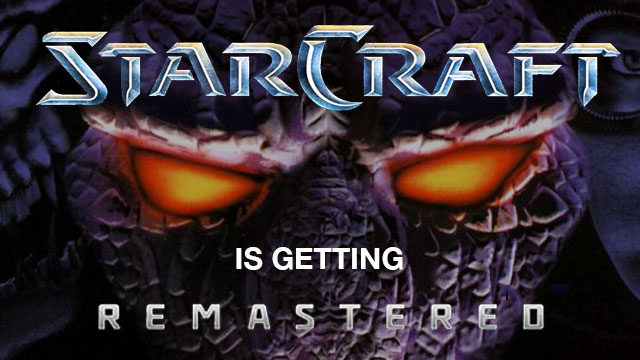 Blizzard have given their original sci-fi real-time strategy game a make-over!
It will offer a full graphical overhaul of the original StarCraft and the StarCraft: Brood War expansion, bringing a modern look and feel to the timeless classic with widescreen UHD support for up to 4K resolution.
StarCraft: Remastered will include all of StarCraft's and Brood War's campaign missions with enhanced storytelling via new comic-book style interludes. While this rejuvenated version of StarCraft is locked and loaded for the modern era, the gameplay and balance have been precisely preserved, for an experience that will feel identical to veteran players.
Can't see the video? Watch it here!
Features
• Widescreen 4K Ultra HD Resolution
• Classic StarCraft Gameplay Remains Untouched
• New Illustrations Enhance Original Story
• More than 50 Single-Player Missions
• Plugged in to Blizzard's Gaming Network
• Cloud Saves for Campaign, Custom Maps, Replays, and Keybinds
• Localized in 13 Languages
Now Blizzard App (formerly Battle.net) compatible
In addition to accurate matchmaking and enhanced ladder functionality, players will also be able to stay in touch with and chat with friends playing other Blizzard games. The classic functionality of named custom games and custom game lobbies will be retained, for the familiarity of long-time StarCraft players.